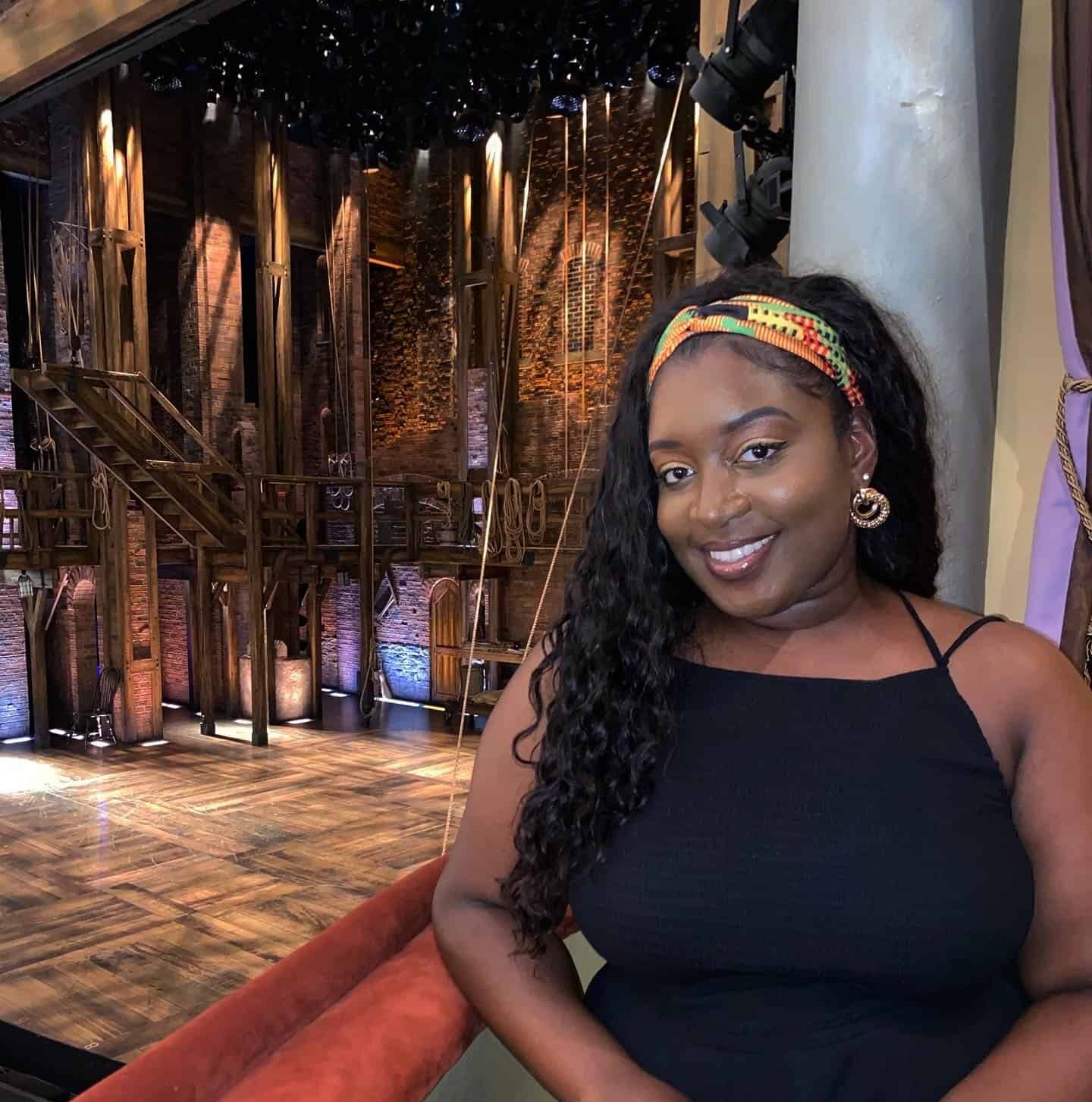 Hey, I am Rachel, a 20-something-year-old Ghanaian-Londoner! I've finally decided to create a blog, showcasing all things to do with theatre, music, books, and travel! It is quite a lot, but these are the hobbies I have loved over the years!
Theatre
My first experience of theatre was in secondary school studying Performing Arts. I was the student who wanted to emulate the lifestyle I had seen in the High School Musical movies – randomly bursting into song and dance. At 15, we went on a school trip to see 'Wicked' which further made me fall in love with the theatre. Post-pandemic, I have been fortunate enough to go and watch some brilliant shows on and off West End. I love a showstopping musical with dazzling choreography, just as much as a dramatic play with minor props and an intense script! I have written reviews, created Instagram Reels/TikTok's and even partied at a Musical Theatre Rave. If you want to read and learn more about theatre – keep an eye on this blog!
Music
Can you remember your first concert/festival? I saw an artist named Daley at KOKO in Camden. It was my favourite memory, and I was in awe of how great they sounded live! I shortly discovered festivals, only ever attending non-camping ones in London. Leaving a Calvin Harris set covered in dust, headbanging in the rain to Chase & Status, hugging strangers during Major Lazer – a dream (for some!). The pandemic had put a stop to many big festivals I loved and attended regularly – SW4, Lovebox – I will never forget you! But I vow to get back into it. Music has always been a huge part of my life. On my previous blog, I shared songs that I had On Repeat This Week – this included throwback tracks, songs from adverts, and recommended songs! So, I will be bringing that feature back on Rachel Reviewed.
Books
I often wonder how I was able to finish books in one day. With the rise of social media and our phones grabbing most of our attention, I have not had the best of luck getting back into reading. However, I am determined to! I remember being so excited about visiting libraries and taking part in the Summer Reading challenges. Jacqueline Wilson became a strong favourite, as did Judy Blume – I loved these coming-of-age novels. I'm keen to read more books from Black authors. After reading, Homegoing by Yaa Gyasi, which shared a tragic yet beautiful story of Ghanaian ancestry, I was amazed at how wonderful Gyasi had written this. My Goodreads list is ever-growing, and I hope to share more of my thoughts here!
Travel
My all-time favourite hobby is travelling, and I cannot wait to do more of it! I want to share my favourite destinations, travel tips and reviews of all the places I have flown to (or taken a train, staycations are the new thing, right?!).
I also want to share advice on travelling as a lone female. I was grateful for all the blogs I came across that listed handy tips for solo travellers and would love to do the same! I have already uploaded a few highlights from my trips to Curacao and Lisbon – check them out here!
You can find me on:
Instagram @rachelreviewed
TikTok @rachelreviewed
Twitter @rachelreviewed
Or contact via email at rachelreviewed @ gmail.com