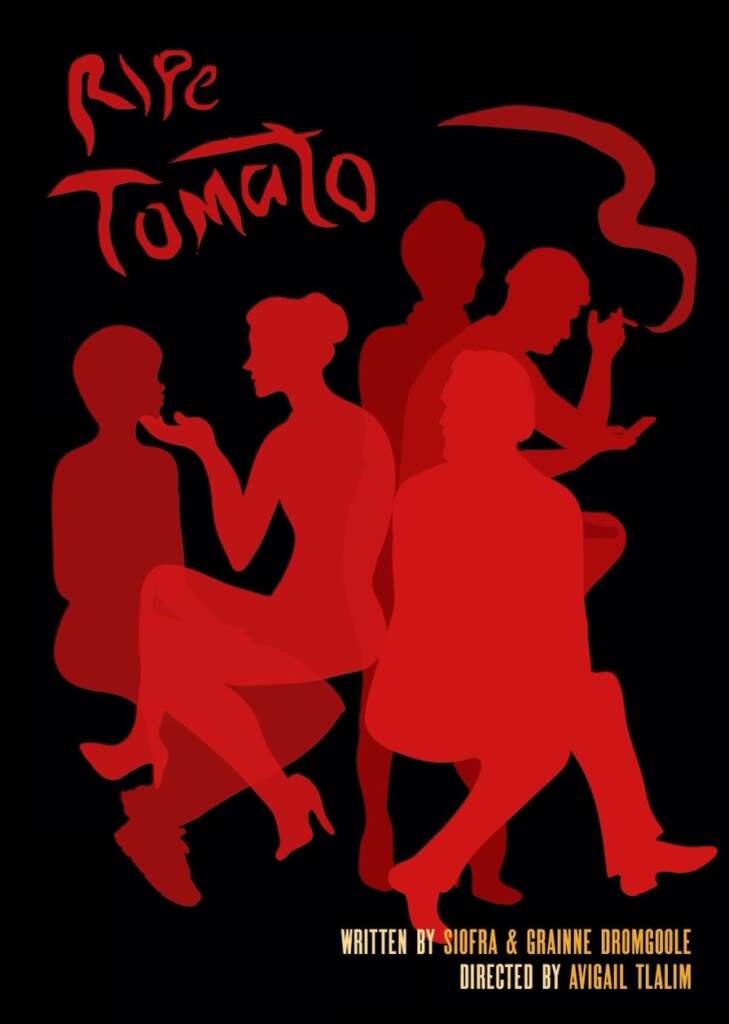 🎭 Ripe Tomato, After Peribañez
📍 The Cavern, VAULT Festival
🎫 PR invite
⭐⭐⭐⭐
"Jealousy is the price you pay for love."
The story
Written by Siofra Dromgoole and Gráinne Dromgoole, Ripe Tomato is a modern adaption of the 16th-century Spanish tragicomedy, Peribañez. The premise remains the same but has been reworked into a 'Queer Epic', with a focus on relevant issues in our society today. Taking place in South London, Cass and Peri are celebrating their nuptials with their best friends, when a man has an accident right outside the home, they have been squatting in. As Cass tends to this wounded stranger, it's revealed the man is the landlord of the property. The landlord, Jeremy, takes an instant liking to Cass, and we see his crush turn into a manipulative series of events.
My thoughts
Directed by Avigail Tlalim, this is a stripped-back production, with minimal props, allowing us to focus entirely on the characters and their interactions. The friendship between Cass, Peri, Ines, and Ben (Gráinne Dromgoole, Yohanna Ephrem, Camila Segal and Charlie Collinson) is endearing to watch. Their dynamic isn't perfect, and even with each of them going through a personal struggle, they still looked out for one another.
Gráinne Dromgoole's Cass is calm, soft-hearted, and reliant on her wife, Peri, and her friends. Peri is assertive and immediately questions Jeremy's motives as he buys gifts for Cass. This contemporary take touches on relevant topics affecting us today, such as the housing crisis. Ephrem is a passionate performer and showed a great range of emotions throughout the play. From her impassioned speech about the state of the housing system to a more vulnerable side when she speaks about her love for Cass. There were powerful performances all round.
Os Leanse was another standout as they convincingly played the selfish and obsessive Jeremy. We could feel the desperation and couldn't help but laugh at his attempts to woo Cass. From reciting (the wrong) romantic Shakespeare lines, arranging household repairs to even questioning her sexuality! Overcome with jealousy, Jeremy ultimately abuses his power, which leads to come conniving actions. He's supported by his witty assistant, Lujana (Olivia Mills) who also forms a connection with Ines.
One improvement would be the accompanying music; at times, it was playing louder than the dialogue, especially with the acoustics of the venue space.
Siofra Dromgoole and Gráinne Dromgoole have written a strong piece of theatre, that had us engrossed from start to finish. It's a clever take on a literary classic, and representative of our society today. I'm excited to see where this production goes next!
You can catch Ripe Tomato, After Peribanez at The Vaults Festival on 18 and 19 February.
Visit here to get tickets!