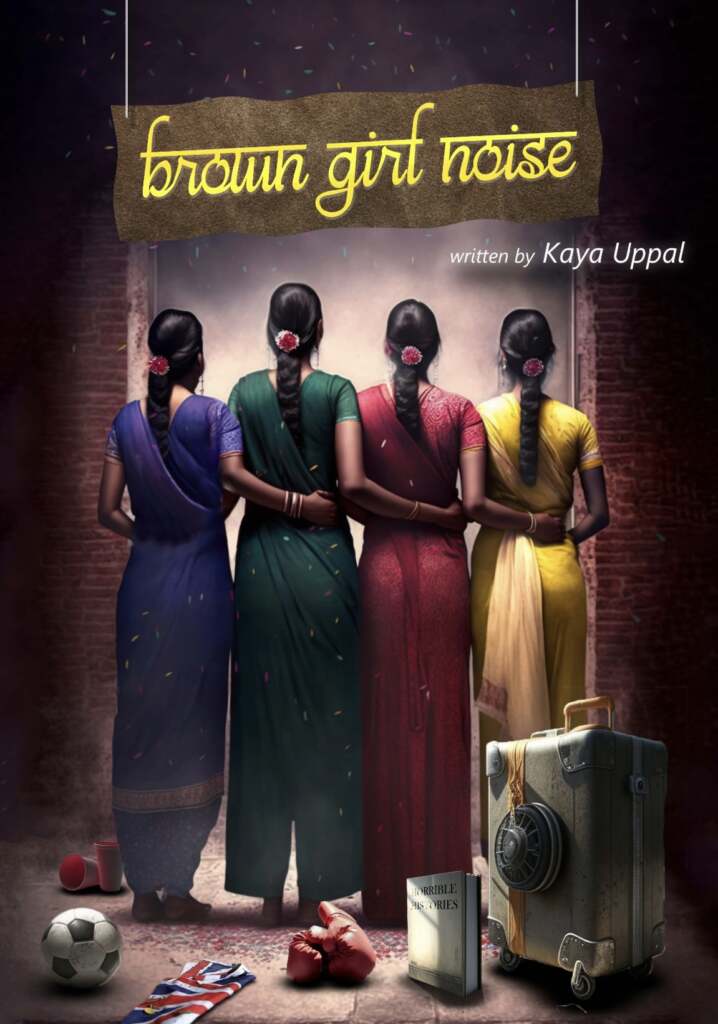 🎭 Brown Girl Noise
📍The Hope Theatre (Camden Fringe)
🎟️ PR invite
⭐⭐⭐⭐⭐

Kaya Uppal's 'Brown Girl Noise' is a hilarious and heartfelt ode to South Asian Womanhood
The story
The story follows four South Asian girls who meet at an audition for Priti Patel's autobiographical film. As they wait, they decide to tell their own stories, sharing personal anecdotes – from childhood experiences to first crushes to nosey aunties. Brown Girl Noise brims with laughter, emotion, and unapologetic authenticity.
My thoughts
Directed by Neetu Singh, the play is fueled by razor-sharp wit and a brilliant script that moves between dialogue, spoken word, and entertaining dance breaks. I enjoyed how the production effortlessly shifts between hilarity to poignant moments. Performed at The Hope Theatre, the show works well in its intimate setting, and there are playful breaches of the fourth wall.
The humour takes centre stage and I found myself laughing out loud numerous times. I loved the iconic nods to pop culture moments including Love Island, Bend It Like Beckham, and *that* Big Brother India scene. While some reenactment scenes felt too drawn out, I quite enjoyed the theatrical impressions of UK politicians. 
The characters are wonderfully performed by Misha Domadia, Kerena Jagpal, Amber Zarya and writer, Kaya Uppal. Their chemistry was palpable; even in the moments where their dialogue overlapped, it only added to the natural camaraderie on display. They also showcased impeccable comedic timing and delivery. Whether it was plaiting each other's hair or falling into a tight embrace, Singh's direction beautifully portrayed a strong sense of unity and sisterhood.
The cast skillfully explores the challenges faced by South Asian women including name-calling, family pressure and gender discrimination. Uppal doesn't hold back in revealing these obstacles and uses satire to portray this. As the play changes tone, I appreciated the more vulnerable moments, particularly the touching 'Dear Me' scene.
The second half of the play honours all South Asian women, and pay homage to their history as the characters state, 'We are descendants of warriors'. The show provides a powerful way to share and embrace their stories, making them feel proud and empowered in who they are.
Brown Girl Noise serves as a clear example of why South Asian stories are important in theatre. As the characters humorously express their long wait for representation, ("I've waited 20 years for Bridgerton!"), the sentiment rings true. The production is a lively blend of rebellion, humour, honesty, and unfiltered authenticity – qualities that make great theatre. With fantastic performances, resonating themes and a heartfelt core, this is a show with a lot of potential. I'm excited to see where it goes next!
Tickets are currently sold out, but you can find more information about the show here